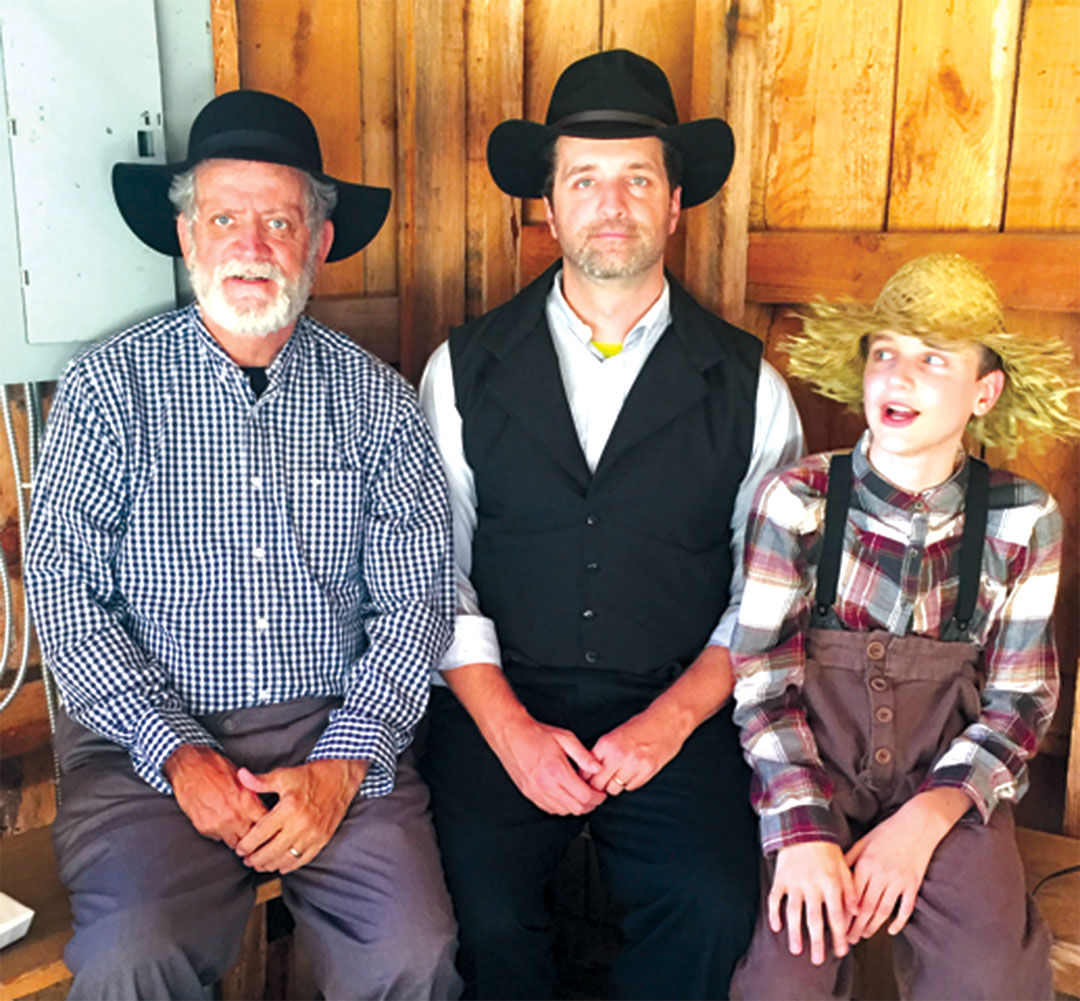 L to R: Roger, Justin and Sam Belcher are three generations in
"Blood Song." (Appalachian News-Express photo: Elaine Belcher)
The feud between the Hatfield and McCoy families is iconic in American lore, but a descendant of the Hatfield side says the families' fight has eerie parallels in today's often volatile atmosphere. Modern liberals and conservatives form tribes and behave "in ways the original Hatfields and McCoys would have easily recognized," Justin Belcher
writes
for
The Huffington Post
. He says that the sensationalism surrounding the feud also spurred the birth of yellow journalism, perhaps a precursor of today's "fake news." And the avid news coverage of the feud also served to widen the gap between urban and rural Americans. It encouraged the urban populace to "look down on mountain folk" while rural dwellers were convinced that their urban counterparts had "abandoned American traditions and values." Both then and now, he says, feelings trump facts, and those who urge calm and peace are often ignored.
Belcher and other descendants of the feuding families are bringing the past into the spotlight with a new production of a play called "Blood Song: The Story of the Hatfield and McCoys" (
click here for tickets and showtimes
). The play will run on Fridays and Saturdays in August at the (where else?) Hatfield & McCoy Park Outdoor Theatre in McCarr, Ky., right in the middle of where the original feud took place.
Belcher hopes the audience can learn from the past and apply the lessons to today. "Whether they're part of feuding families, the rural urban divide, or polarized politics, Americans are still neighbors, and neighbors need each other. They also need to learn how to settle their differences amicably and peacefully. America has often undertaken to teach Appalachia how to do things better; today lessons from Appalachia's past can teach America the same thing."